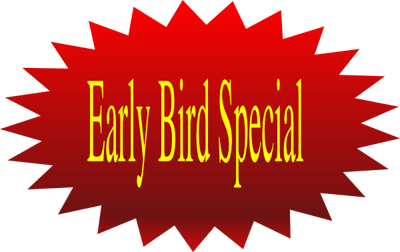 All new Landscape projects, signed before 03/01/2022 will receive...
FREE Pre-Emergent weed control
AND your choice of a FREE Yeti tumbler OR a $100 credit worth of Flowering Annuals.
Schedule your Spring Clean-Up
Spring Clean-Ups are important for preparing your landscape and ensuring all plant material is ready for MD's Summer season:
Pruning is completed to remove any DDD (dead, diseased, damaged) wood and pave the way for happy plants for the following months to provide maximized bloom production, prevent any future damage from windstorms / cross-growth, and promote optimal growth and shape.


Time-Release Fertilizer is applied to ensure the plants have the nutrients they need in the Spring season so they remain happy, healthy, and ready to perform with new growth and max blooms!


Cleanup and debris removal is performed to provide a clean landscape that is ready to welcome friends, family, and guests as we approach the Spring Season. Besides, it feels great to come home everyday to a clean property and clean landscape.


Edge defining of all landscape bed edges to delineate landscaping from lawn and vice versa. A clean crisp edge provides a sharp aesthetic.

Mulch installation to prevent weed growth, provide nutrients to the soil and plant material, and ensure a clean and consistent appearance.


Pre-Emergent is the BEST way to prevent weeds. Pre-Emergent is most effective when applied during March and will provide weed prevention all season long.